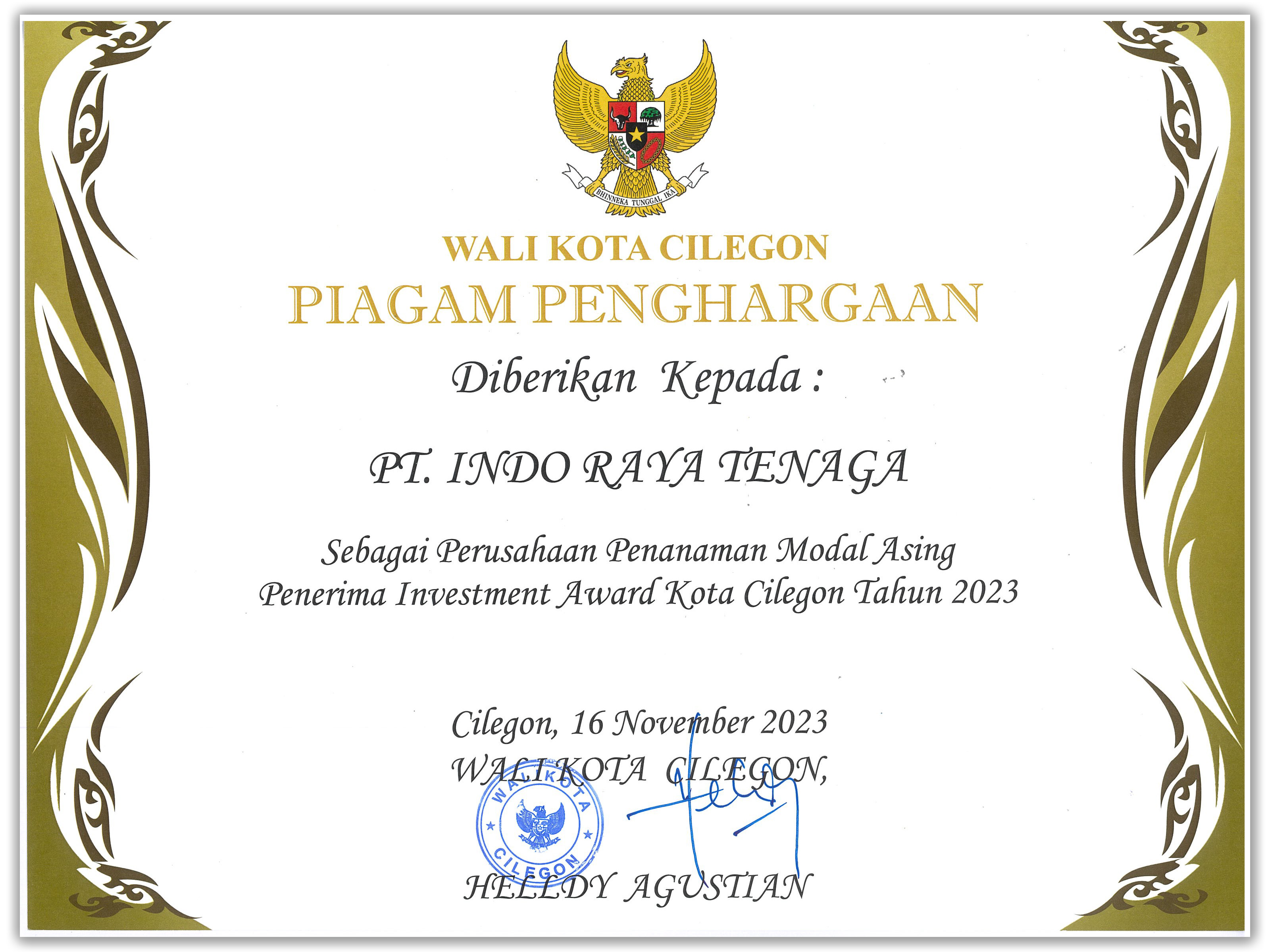 Award From Cilegon City

As part of the 35,000 MW Generator National Strategic Project of Indonesian government, the construction of PLTU Jawa 9 & 10 has been one of the biggest investment contributors in Cilegon. Due to this performance, Indo Raya Tenaga, as the developer of the project, was acknowledged by the Cilegon City Government and Mayor Helldy Agustian as a Foreign Investment Company and Recipient of the 2023 Cilegon City Investment Award.

Penghargaan Dari Kota Cilegon

Sebagai bagian dari Proyek Strategis Nasional Pembangkit 35.000 MW yang diusung oleh pemerintahan Indonesia, proyek pembangunan PLTU Jawa 9&10 menjadi salah satu penyumbang investasi terbesar di Cilegon. Atas performa tersebut, Indo Raya Tenaga selaku pengembang proyek ini dilegitimasi oleh Pemerintahan Kota Cilegon dan Wali Kota Helldy Agustian sebagai Perusahaan Penanaman Modal Asing Penerima Investment Award Kota Cilegon Tahun 2023.