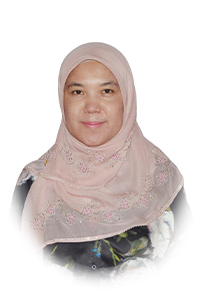 Bu Nurlely Aman
President Commissioner
Nurlely Aman has 20 years' experience in the PLN Group, in Legal Division, Public Relation and Administration, Legal Aid and Partnership Relations, Compliance and Corporate Law. In 2002, she started at Public Relation & Administration Division at PLN Head Office and through serving various positions within PLN Group. She is currently the Executive Vice President Contract and Legal Business Partner (EVP HLB).
.
Pak Prajogo Pangestu
Commissioner
Prajogo Pangestu, founder of Barito Pacific Group, has served as President Commissioner of PT Barito Pacific Tbk since 1993. Previously, he served as President Commissioner of PT Tri Polyta Indonesia Tbk from 1999 to 2010, Board of Commissioners of PT Astra International Tbk from 1993 to 1998, President Director of PT Chandra Asri from 1990 to 1999, Director of the Djajanti Timber Group from 1969 to 1976, and President Director of the Company from 1977 to 1993.