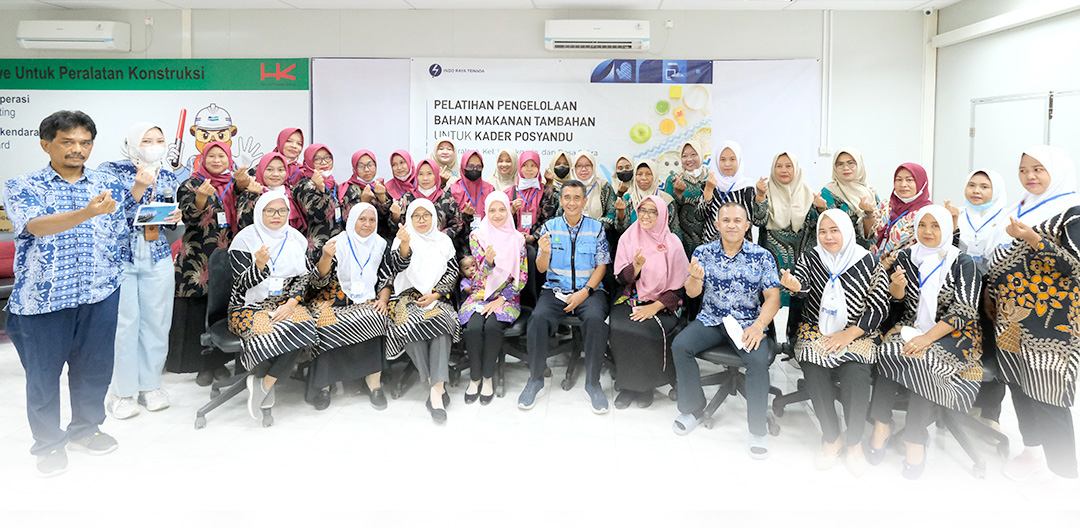 PT Indo Raya Tenaga sebagai SPC (Special Purpose Company) untuk proyek pembangkitan PLTU Ultra Super Critical Jawa 9&10 (2 x 1.000 MW) berkomitmen mendukung program pengentasan stunting di Provinsi Banten. Bekerja sama dengan Dinas Kesehatan Kota Cilegon, salah satunya berupa pelaksanaan pelatihan pengelolaan bahan makanan tambahan untuk 23 kader Pos Pelayanan Terpadu (Posyandu) di Kelurahan Suralaya, Kelurahan Lebakgede dan Desa Salira.
Klik https://www.gatra.com/news-546656-kesehatan-dukung-penurunan-stunting-irt-gelar-pelatihan-untuk-kader-posyandu.html untuk informasi lebih lanjut.
PT Indo Raya Tenaga as Special Purpose Company (SPC) for the Ultra Super Critical Jawa 9&10 (2 x 1,000 MW) CSFPP project is committed to supporting stunting alleviation programs in Banten Province. Collaborating with the Cilegon City Health Office, one of which is the implementation of additional food material management training for 23 cadres of Integrated Service Posts (Posyandu) in Suralaya Sub-district, Lebakgede Sub-district and Salira Village.
Click https://voi.id/en/economy/183011/supporting-stunting-reduction-irt-holds-training-for-posyandu-cadres for further information.
#indorayatenaga  #pltuuscjawa9&10  #communitydevelopmentprogram